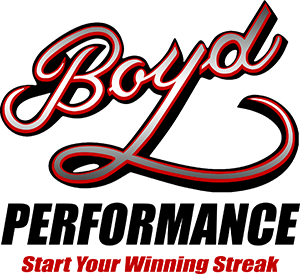 Boyd Performance is your place to go for all your high-performance needs!
We offer dyno services, parts, complete engines, and more!  Located just off interstate 69 in Washington, Indiana, the heart of motorsports in the Midwest!
Offering engine building or repairing services using only the finest quality parts, as well as machine and cylinder head services.  Matched up with state-of-the-art Land and Sea Dynomite Dynometer engine dyno built and designed for unparalleled data acquisition capabilities handling up to 8,000-hp and 10,000-ft/lbs of torque.  Along with Flow Bench services to flowing any fuel system or port nozzles.
Call us today to start your winning streak!