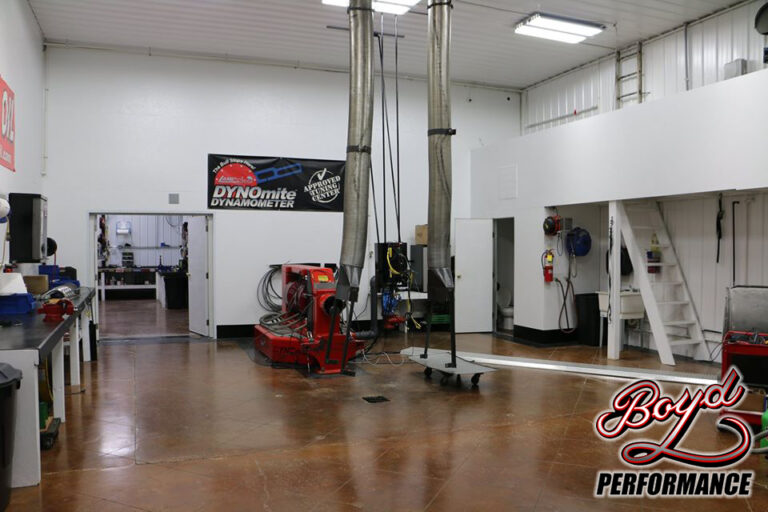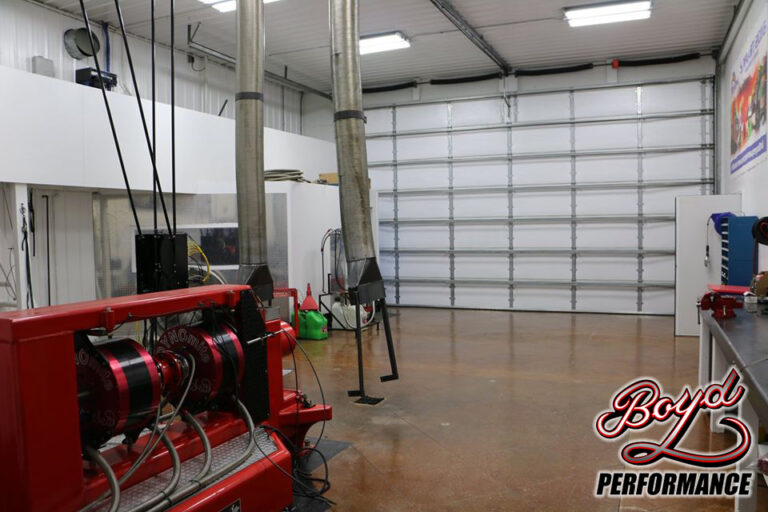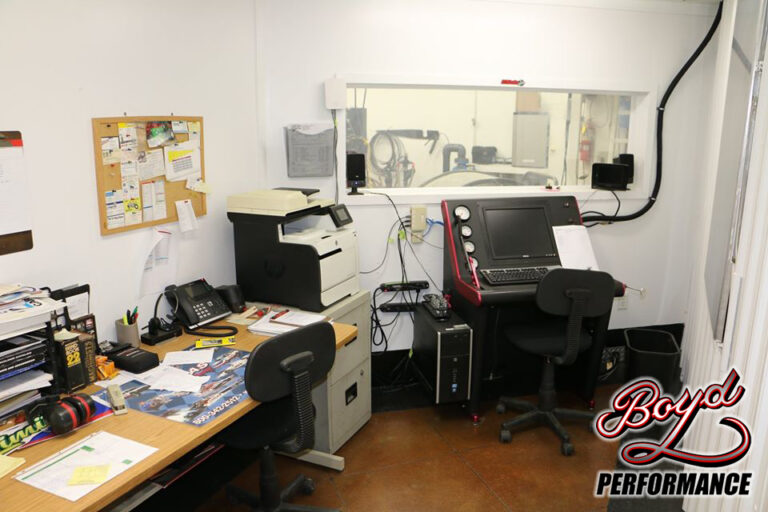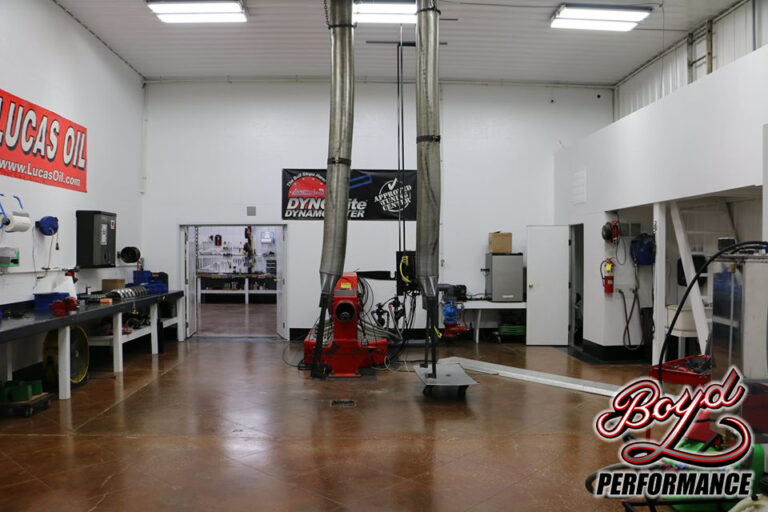 ENGINE DYNO
Boyd Performance features a state-of-the-art Land and Sea Dynomite Dynometer engine dyno build and designed for unparalleled data acquisition capabilities, andling up to 8,000-hp and 10,000-ft/lbs of torque.
The dyno facility provides advanced high-performance engine dyno analysis and settings for street and performance race engines.  Their skilled team and engine dyno are available for rent by the half-day, full-day, or weekly. 
The computer-controlled data acquisition monitors air-to-fuel ratio, exhaust gas temperatures, brake-specific fuel consumption, and all critical engine functions.
FLOW BENCH
Flowing and mapping any mechanical fuel system provides you with the opportunity to achieve peak engine performance.  The only way to know the exact performance of your system is to accurately flow it on a flow bench.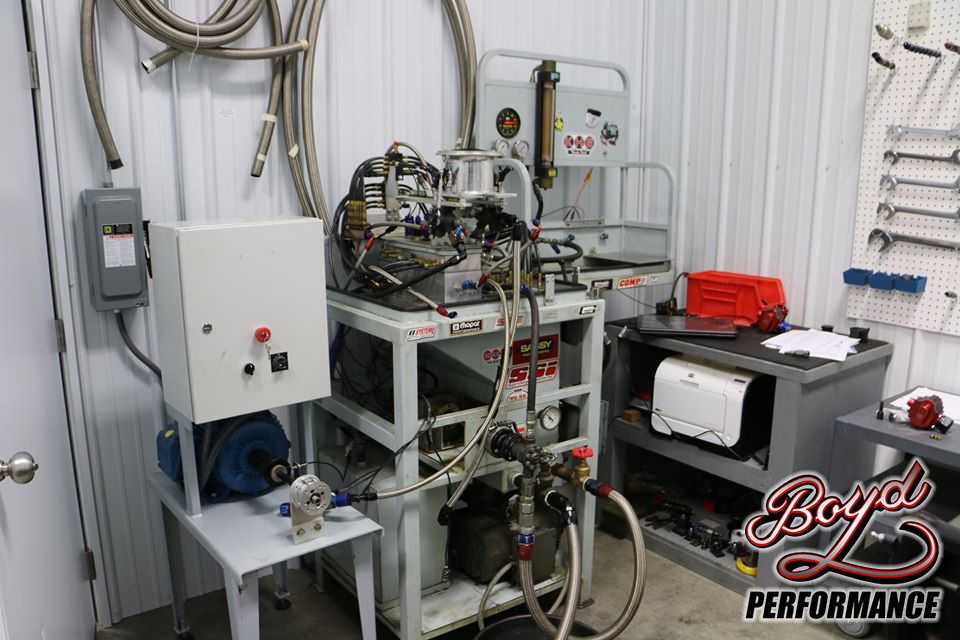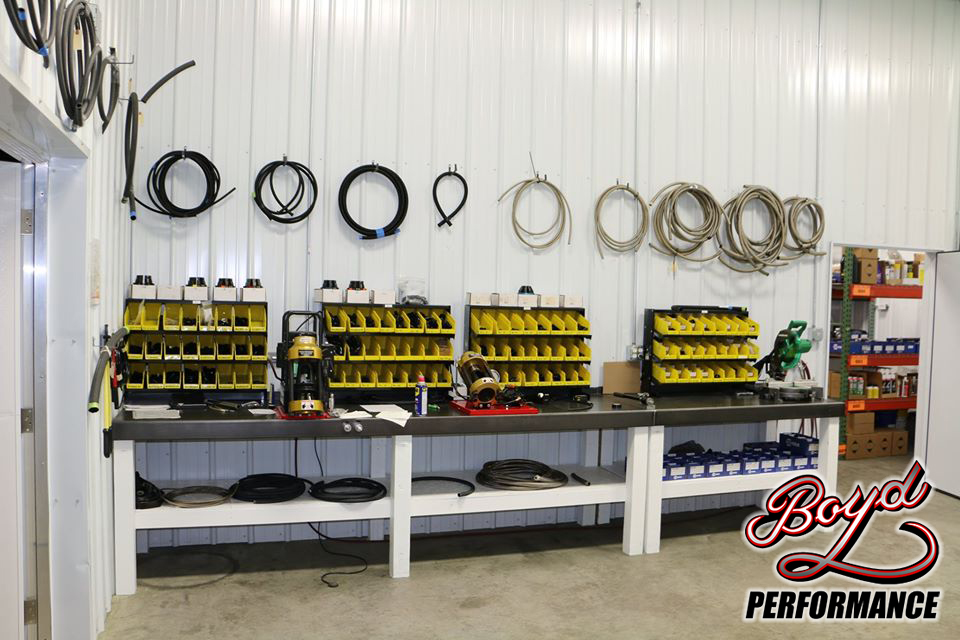 HIGH PERFORMANCE HOSES AND FITTINGS
Capable of making any requested hose to-length with fittings.
BUILDING OR REPAIRING COMPLETE ENGINES
Boyd Performance offers engine building or repairing services using the finest quality parts, as well as machine and cylinder-head services.  Their experienced team offers excellence in engine services with attention to detail, delivering valuable results customized to client needs.